New discoveries
shatter old beliefs
We are working to push the boundaries of regenerative medicine to create new potential cell therapies.
BlueRock has developed proprietary technology for creating and manufacturing cell types in the areas of neurology, cardiology, ophthalmology and immunology.
BlueRock's cell+gene platform
cell
Highly specific cells, manufactured from pluripotent stem cells (PSCs) under rigorous process control
gene
Genetic engineering to enhance cells with specific functions to improve therapeutic effect
Pluripotent stem cells (PSCs) are blank canvas cells that have the potential to become any cell type in the body. Using our cell+gene platform, we take fully developed adult cells, such as blood cells, from healthy donors and turn them back into their blank canvas state, resulting in cells known as induced pluripotent stem cells (iPSCs).
These iPSCs can then be turned into highly specific cell types such as neurons that produce dopamine in the brain (dopaminergic neurons) or cells that are responsible for making the heart pump (cardiomyocytes).
When needed, the therapeutic effect of these cells can be enhanced further through genetic engineering.
BlueRock has developed proprietary technology for creating and manufacturing pluripotent stem cells (PSCs) at scale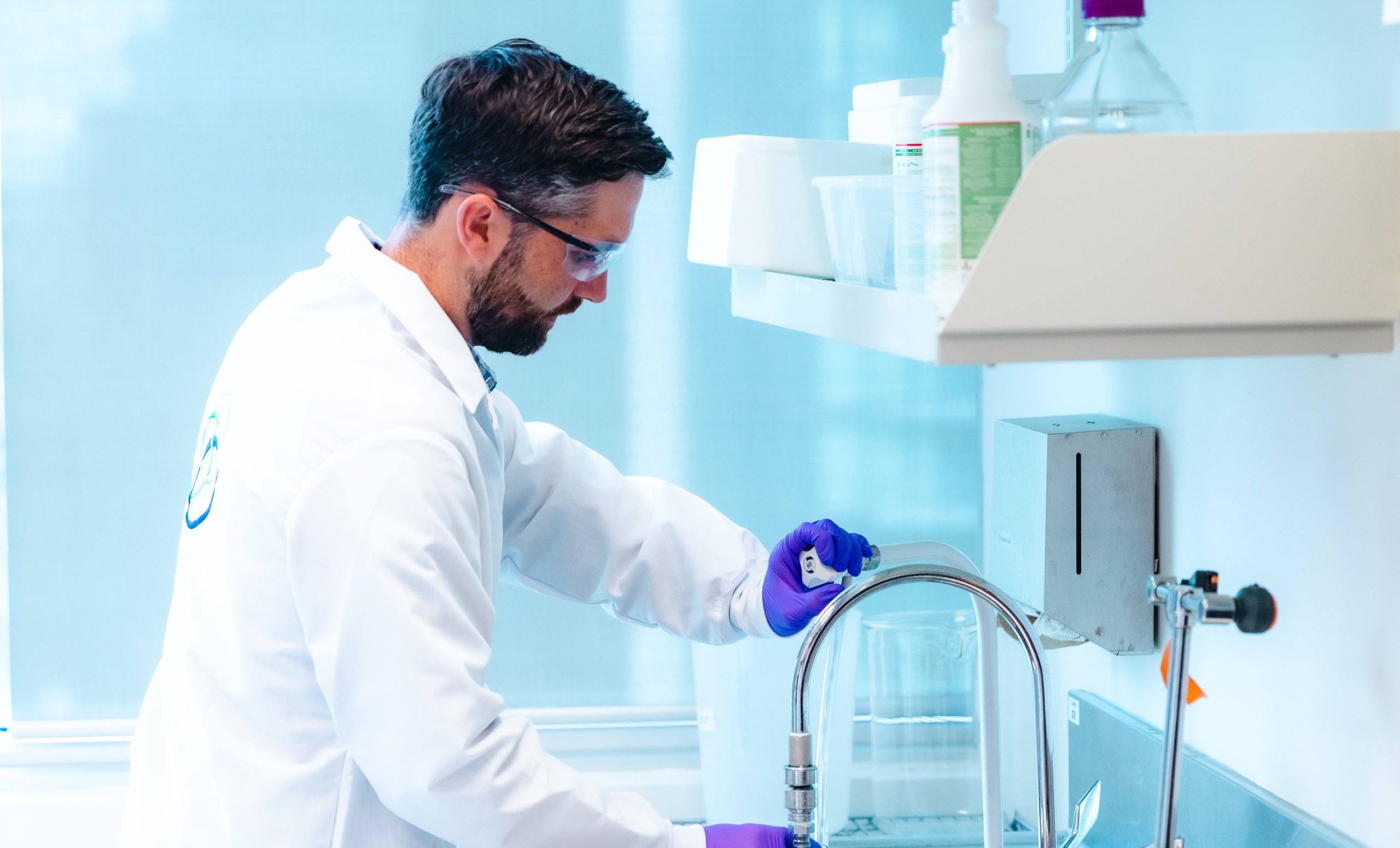 BlueRock has a unique understanding of the intricacies required in differentiating PSCs into specific cells. Our proprietary bioprocess and manufacturing techniques create stable master cell banks, capable of differentiation into a variety of cell types: neuronal, cardiac, immune and beyond.
Our advanced gene editing capabilities further allow us to engineer PSCs to improve their potential therapeutic effect. Producing new cells may allow the creation of new treatments to replace cells that have been lost or damaged by disease.